Sixth graders at the Brown School looked at people throughout U.S. history that have had a profound influence upon them. Here's a sample of what we wrote.
Barack Obama – by Jonathan
Barack Obama is my hero. He rules! He is my hero because he will be the first black president, and I have hope that he may change our nation. I am hoping he is a good president. He is a change that we need.  He was born on August 4, 1961. He graduated from Columbia University and the University of Chicago Law, where he also taught constitutional law. Obama has helped control legislation to conventional weapons. He is also my hero because he is a democrat. I believe that everyone is the same, and that we are all human beings and so does Obama.
Martin Luther King Jr. by Krystal
Martin Luther King Jr. made a difference to the world. He is my hero because he and Rosa Parks united black and white people. Now we all have freedom in the world. He was the one who didn't stop fighting for what he wanted. He even said "violence is never the answer." People bombed his house to make him stop what he was doing. He marched for his rights and never gave up. He even went to jail for no reason.  King married Coretta Scott and he had four kids: Yolanda Denise, Martin Luther III, Dexter Scott, and Bernice Albertine. He made and read a lot of speaches. The famous one is the "I Have A Dream" speech. He died on April 4, 1988 (aged 39).
Martin Luther King, Jr. by Bobby
Born January 15, 1929 and died on April 4, 1968. His first name was Michael Luther King, Jr., but then later in his life it was changed to Martin Luther King Jr. Martin attended lots of public schools and he graduated from high school at the age of fifteen and received his degree in 1948 from Morehouse College from where his father and grandfather graduated. Then in Boston he met and married Coretta Scott, a young woman and eventually they had four kids. He is a hero to me because he changed the world with blacks and whites. He brought them together, so look at the world now and think of what it was like then and you'll just see what he did. He made the races come together and now the blacks and whites can play and go to school together and do business together.
Abraham Lincoln by Jaime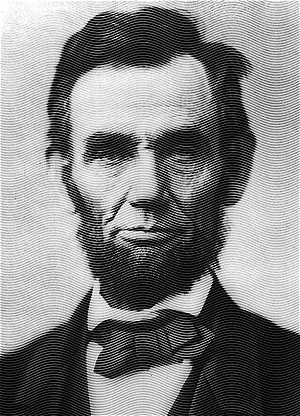 Abraham Lincoln was born on February 12, 1809, in a log cabin near Hodgenville, Kentucky. He was the son of Thomas and Nancy Hanks Lincoln. His dad was a carpenter and a farmer. When Abraham Lincoln was seven, the family moved to southern Indiana. He had two siblings Sarah and Thomas. In 1834, Lincoln, age 24, served in the state government of Illinois. He was elected to the legislature as a Whig, where he denounced slavery, saying it was "founded on both injustice and bad policy." Abraham Lincoln's position on freeing the slaves was one of the central issues in American History. Lincoln signed the Emancipation Proclamation, which freed the slaves.  He is special to me because he really made a difference in the USA by freeing all the slaves and if he hadn't done that the country would have many problems about slavery.
Harriet Tubman
by Alisha
Harriet Tubman was a very important person. She wanted to be free so she made a plan and stuck to it. She was born on 1820 in Dorchester County, Maryland. She worked in the "Big House" for the Mistress. Then was sent for weaving at Mrs. Cooks. She told her husband she was useless then he taught her how to hunt.  But Harriet got sick with the measles. When she was older she tried to escape with her brothers but she couldn't, so she escaped by herself later. When she escaped she made many trips back and forth saving many slaves. Later she joined the Civil War and was very valuable because she was considered the "Moses of Her People." the slaves told her where the soldiers were so they can be prepared. Harriet received a medal from Queen Victoria because of what she did for the slaves, but sadly shortly afterward Harriet died on March 10, 1913 in Auburn, New York. Harriet was important to me because she helped let the world know that colored people are just the same as white people and they don't need masters. This why Harriet Tubman is important to me.
Rosa Parks by Deirdre
Rosa Parks changed the world because she didn't give up her seat and would not get off of the bus, she went to jail. She kind of showed them that white people and black people were equal with some of the help of Martin Luther King Jr. She was called "the mother of the modern day civil rights movement, " because of the things that she did to change the world. Blacks and whites couldn't drink from the same water fountain, go to the same schools, and also play together, but now they can.
John Fitzgerald Kennedy by Cody
John Fitzgerald "Jack" Kennedy is often referred to by his intials JFK, was the thirty-fifth president of the United States serving from 1961 until his assassination in 1963. John had a real impact on Civil Rights. Now as president, Kennedy could either ignore discrimination or he could act. He had promised in his campaign speeches to act swiftly if elected. The 1960 report by the Civil Rights Commission made it very plain in clear statistics just how bad discrimination had affected the African American community. President Kennedy was assassinated in Dallas, Texas, at 12:30 p.m. On November 22, 1963, while on a political trip to Texas, he was shot twice in the neck and head, and was pronounced dead at 1:00 p.m. Lee Harvey Oswald, the principal suspect, was arrested at a movie theater at about 1:50 p.m. He denied shooting anyone, and was killed by Jack Ruby on November 24 before he could go to trial. I admire JFK because he had a big impact on discrimination and civil rights.